Bringing Everyone on the Team Together from Anywhere
Even as we all carry more connected devices it can be harder than ever to get your team together to share information and get decisions made. Kandy helps cut through the clutter with simple tools that anyone can use to collaborate with co-workers and business partners. Kandy communication clients provide transparent access to your office phone number on popular PCs, Macs and mobile devices. Presence shows who is available and MeetMe Conference Services are always ready to host a collaboration session. Kandy provides a unified directory and integrated access to conference services so it doesn't take longer to start a conference than to discuss the topic at hand. As the host you'll see who has joined and left the conference without constant interruptions. Kandy helps you get more done.

Instant Messaging
Quickly chat with users across multiple devices and easily move between chats, voice calls, and point-to-point videoconferences.

Presence
Easily see who is available, on the phone, or away from their desk, when they are in the office or on the go.

MeetMe Conferencing
Bring the team together in real-time. Hold on-demand audio and video conferences from any Kandy client.
Smart Office for Enterprise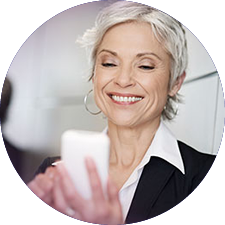 The Genband Success Story: Connecting 2000 Employees Worldwide
GENBAND is a global communications technology provider for Service Providers and Enterprises. Its worldwide footprint encompasses multiple offices with about 2,000 employees in total. Like most large, global enterprises, GENBAND's IT team is tasked with finding ways to make its employees more collaborative and productive while simultaneously reducing costs. Increasingly employees want to use their own devices and expect to conduct more business away from formal offices.
IT made the decision to adopt the Kandy Cloud for all employees. Today every GENBAND employee has presence, instant messaging, collaboration and, of course, voice. Employees can use traditional IP phones, PC, Mac or web clients, and smartphones or tablets.
Stay Connected and Get More Done
Your team is on the go so it's not always easy to stay connected. Your customers won't wait for e-mail or voice mail, it's a good thing Kandy offers communication clients for all your favorite devices; find your team and let them find you. Presence is reported across devices so you can work from anywhere and still be connected; see who is available, on the phone, out of the office or offline. Use Instant Messaging, voice or video to get connected and be responsive.

Real-Time Presence Information
Kandy clients and apps can help your organization reduce delays and increase productivity by providing real-time presence information of users. By seeing if their colleagues are "Available", "On the Phone", "Out of the Office", or "Offline" users can take the most effective approach to contacting them.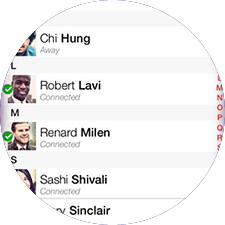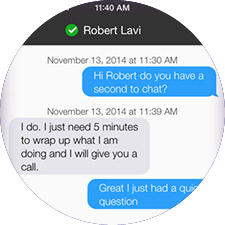 Have a Quick Chat with Instant Messaging
Sometimes users need to ask each other quick time-sensitive questions but don't want to risk getting lost in an email or voicemail black hole. Other times users need a clear back channel to communicate to share information without interrupting a phone call. Kandy's desktop, smartphone, and tablet clients not only provide quality communications, directory services, and presence information, but also allow users to instant message quickly and easily.
Conference Calls Made Easy
Organizations need conferencing solutions that are easy-to-use and ready-to-go at a moment's notice. Many third-party conferencing solutions just take too much time to set-up and use with complicated scheduling tools and different access numbers for every call. Worse, it feels like it takes fifty steps to get into the call, especially challenging for on-the-go mobile users.
Kandy MeetMe Conferencing is a breadth of fresh air; every user gets their own dedicated access code that is always ready to use – no scheduling steps, no rotating access numbers. Better yet, MeetMe is tightly integrated into all Kandy clients so moderators can see who is joining and leaving their call; no distracting announcements (can be enabled as a preference), no unannounced listeners. And the Kandy MeetMe solution has years of R&D experience behind it so you can be sure of a superior audio and video conferencing experience.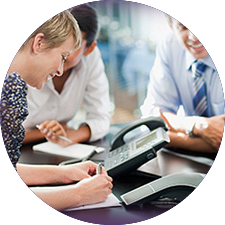 Conferencing on Demand
Kandy's MeetMe Conferencing provides reservation-less conferences where users are assigned a consistent bridge number and passcode that they can use in real-time to allow anyone to call in for an ad-hoc conference.

Tightly Integrated Into All Kandy Clients
Easily access MeetMe conferencing from any Kandy client for advanced conferencing features including IM notifications of participant status, current speaker video, instant messaging and call recording.